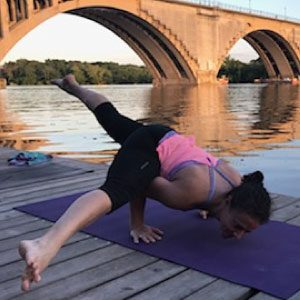 Amina is a dedicated and passionate yogi, special education and yoga teacher. Her love for yoga has changed the way she approaches herself, her loved ones and the world she lives in. Her classes are heavily influenced by her personal practice of Ashtanga-based Power Flow yoga. The asana is athletic, the sequencing is creative, and the movement is intentional. Students gain strength, flexibility and balance, both on and off the mat. She is welcoming and supportive of all students and encourages them to put the work in while having fun!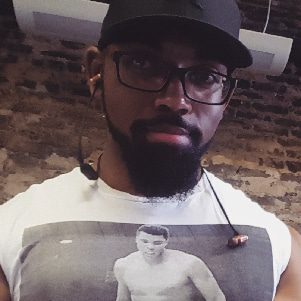 One must study a box in order to think outside of it. Become limitless." – Amon
Growing up a "husky" youth in Cincinnati, Ohio, fitness as a profession was not a consideration. Though active in tennis, gymnastics, swimming, diving, soccer, track, and Judo, a future in fitness was all but likely. It was my adult studies in music that made me begin to consider the body differently. The intentional signaling required of the mind to the body to produce the desired sound (result) amazed me. Could not this same relationship be used to produce a physical, visible result? Exactly. The challenge of life is not reacting to what it brings but preparing oneself to take it on as best as you can. "Be water, my friend" (Bruce Lee). I am certified through NASM and ACE with additional certifications/specialties in TRX, sports-specific training, corrective exercise and mobility, weight loss management, nutrition counseling, and high-intensity cross-training.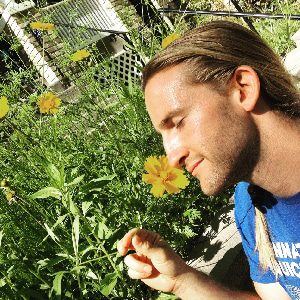 Chris believes that moving well is an art. With his expertise in functional movement training, combined with Kettlebells, Olympic and Powerlifting, Chris develops programs aimed at helping his clients achieve their fullest physical potential. The benefits from his training approach include increasing total body strength, reaching optimal performance, improving mobility, moving pain free, and developing a fundamental understanding of how to effectively exercise. Chris' certifications include National Academy of Sports Medicine (NASM-CPT); Functional Movement Specialist (FMS); USA Weightlifting Sports and Conditioning; and Kettlebell Concepts.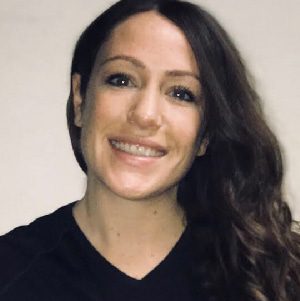 My passion for health/fitness stems from my desire to help others. Interestingly, my original plan was not to use my Master's degree in Exercise Physiology to train or work in a clinical setting. Post grad school, however, I decided to do a year of AmeriCorps Service in health education. Looking at health from the community level, seeing firsthand how policies, systems, and environments effect health behavior, and working one on one or in small groups with people through behavior change inspired me to continue this work.
Health is multifaceted. It's more than just what we do in the gym. What I love about training is that I get to combine all of my education and professional experiences to help you choose wellness every day; not only during our workouts, but also throughout your day to day life. My job is to not only push you to do more than you thought you could, but also teach you so that you feel empowered and capable to do things on your own.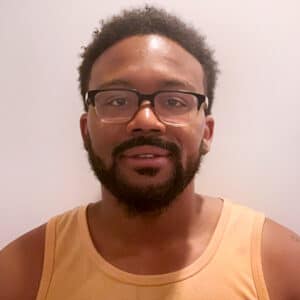 "The only limits that exist are the ones in your own mind."
Everyone comes across barriers at some point or multiple points in their lives. I enjoy helping people face those head-on and giving them the tools that they need to be well. My love for training transpires from my own fitness journey. I was overweight through my late teens and had a hard time finding balance. I started studying exercise science at Salisbury University and applied what I learned to my own health goals. Over the last 5 years, I have been able to share that knowledge with my clients. My background is in both physical therapy and athletic training, and I specialize in rehabilitation, weight loss, and strength training.
The body is a complex unit that I continue to learn more about on a daily basis. I love this challenge, and I can't wait to share my knowledge with you.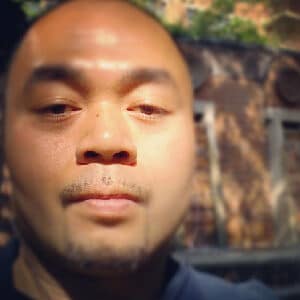 I have been involved in The Martial Arts for over 20 years. I started under Sifu Ron Wheeler studying Jow Ga Kung Fu. I competed and during my competition years I'd medaled in every single tournament. I am also a Brown Belt Brazilian Jiujitsu under Renzo Gracie Black Belt, Cesar Cabrera. The thing I enjoy most about teaching is watching the students who take my classes improve.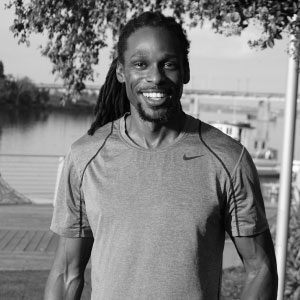 Sanu has trained a wide variety of clients from young athletes to seniors, helping each one of them towards instituting beneficial changes toward healthier bodies. His training method focuses on the fundamentals of human biomechanics.
Understanding how the various patterns people typically use during daily activities culminate in dysfunctions. These dysfunctions include deconditioned muscle, abnormal joint function, and an unhealthy increase in body fat. Sanu helps his clients by providing exercises that will address these issues over time.