WELCOME TO FIT 360 DC
FUNCTIONAL FITNESS TRAINING FACILITY
Focuses on both personal and
small group strength and conditioning training
Weight training, effective weight loss, cardio training or wellness;
whatever be your objective, we have customized training to meet your needs.
NEW CONTACTLESS CHECK-IN


INSTRUCTIONS FOR OUR NEW CHECK-IN METHOD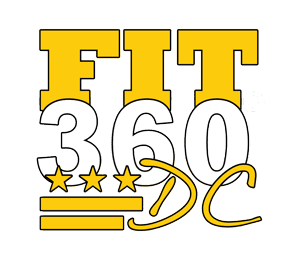 Curious about what
we can offer you?
Try us out and
your 1st class is FREE!*
(*Local DMV Residents only)
Personal Training
Training is our flagship service and this is where we shine. Choose personal training as a way to get started with an exercise routine, help you achieve ambitious fitness goals, rehab after an injury, take you to the next level, or simply because you work hard and you want the best!
Take time for an intensely focused pack of  1/2 hour sessions, or a more balanced full hour session to get you into the best shape of your life.